Been juggling a lot lately in my quest to pay the bills through my own creative endeavors. My books have provided a nice buffer to my weekly paycheck, but they're not yet enough to cover the bills. One day, perhaps. I've also got my photos up for sale at
deviantArt
, though truth be told, I've been way too lazy in getting my
CafePress
store up and running. Once I do, however, I'll have Fourth Dimension merchandise available for purchase! I'm so excited about that. I'm gonna get me a mug with Arus on it and put it on my desk at work next to my Initech mug. Yeaaah.
I'm prepping Episode II of
Shades of Gray
for publication. Got some more tweaking to do, but then it will be posted over at
http://tfdworlds.blogspot.com
for your reading enjoyment. I'm well into writing Episode III now. Some interesting developments have taken place as one of my characters has stood up and told me that he's going to be a far more integral part of the story than I'd originally planned (they tend to do that quite often – I love that). Keep checking back, bookmark the site, Tweet, Like, Stumble, Digg, etc.
Building Blocks
received another
5-Star review
at
www.barnesandnoble.com
. I really have to thank Nook readers, because you guys have shown my work exponentially more love than Kindle readers. I'm really glad you're enjoying my writing! And if you haven't read
Building Blocks
yet, check it out – cause now and forever, it is free!
Any interest in a second
Retail Ramblings
? I've posted a number of brand-new stories to my site since publishing the first volume, but I'm not sure if I've got enough to create a whole second ebook. Still, for the benefit of my readers in England and Australia (you guys make up most of my
Retail Ramblings
audience!) I may be tinkering with the idea of a second entry into the series. I may not work retail anymore, but I still see things happen around me every day. On top of that, who knows? Maybe I'll end up in retail again one day and have more stories to share! Time will tell.
Got some ideas for new books unrelated to any current content. I still have two other fantasy books I wrote years ago just waiting to be touched up. In their current state, they aren't fit for public eyes. But with a fresh coat of paint and polish, there is some potential for Bill & Ted level excellence there. Of course, one of them is a book I wrote in 2002 which turned out to share many of the same storyline elements of a certain series about a young wizard and his friends. Kind of annoyed me once I finally found out, because I was completely unfamiliar with Harry Potter back then. It wasn't until Deathly Hallows Part 1 was being released that Laura finally convinced me to sit down and watch the movies. Not a bad story (though I maintain that Deathly Hallows Part 2 was a pathetic excuse for an end to what could've been an epic finale – I'll have to blog about that), but certain scenes and plot elements are nearly identical to things I wrote in 2002. Bummer.
Speaking of Laura, she's got a new selection of handmade journals over at
Keilantra's Kreations
. If you're unfamiliar with her work, she makes variety of journals completely by hand. She's got amazing feedback from customers and her store is nearing its 1,100 sale! Her journals make great gifts, diaries, sign-in books for both weddings and funerals, decorative pieces, and much more. So check it out
HERE!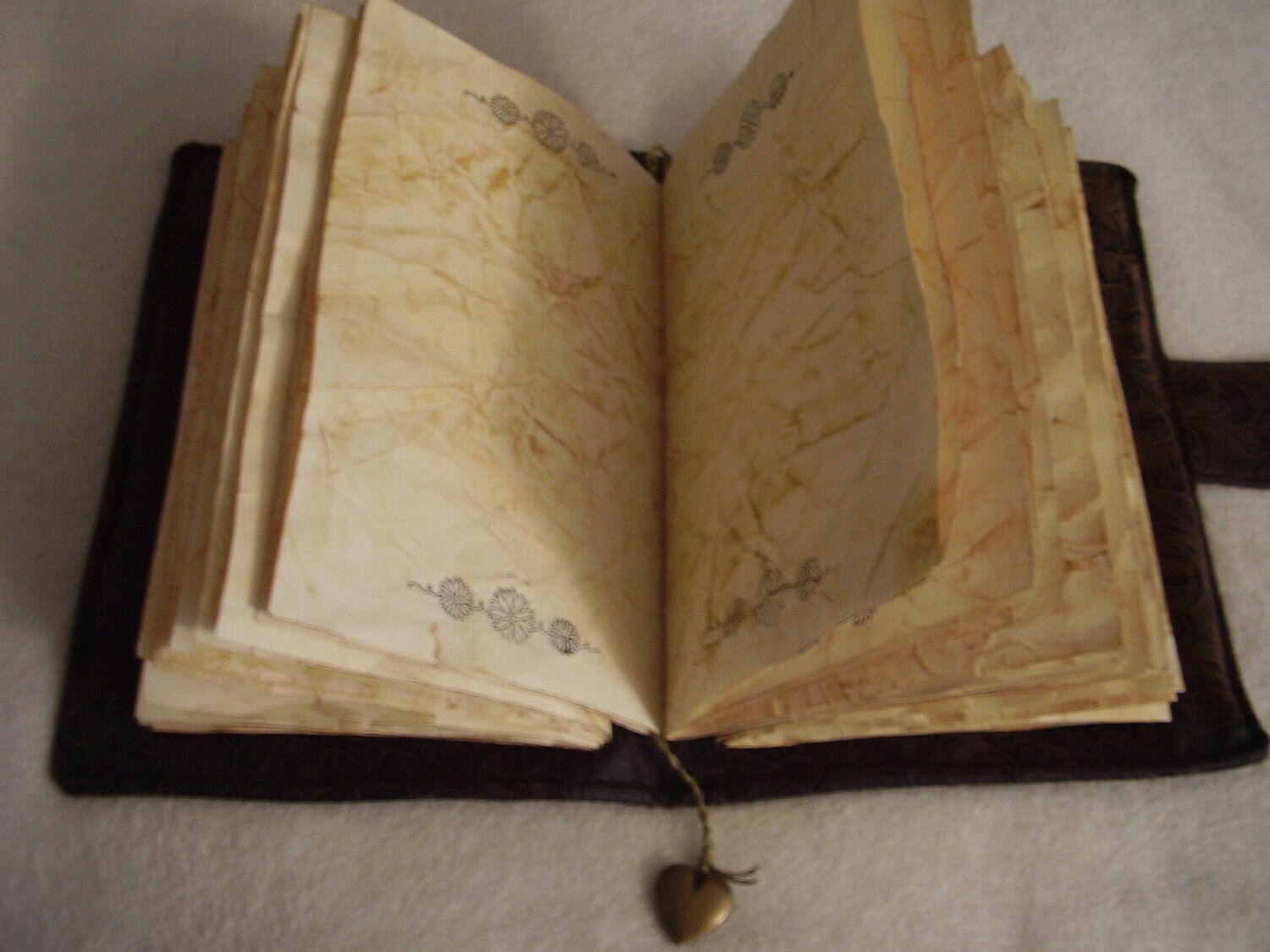 Got some new interviews and samples coming up soon. If I haven't replied to your submission yet, don't worry! It's in line with the others to be posted. Actually, once I finish writing this, I'm going to work on replying to your emails.
Been reading a sample of a Dragon Age book that I might purchase. Actually, that's given me an idea for another blog I'm going to have to write sometime regarding double-standards when it comes to the "rules" of writing. I've ranted about the ridiculousness of certain writing rules before, but I'm noticing that a good deal of fiction published by the very same houses that have rejected so many of us is riddled with errors, improper grammar, and sloppy punctuation. And it's funny – if I hadn't spent so much time worrying about those topics for my own writing, I probably wouldn't care when finding these errors in commercially published books.
Anyway, guess that's all for now. Stay tuned for the next author submission, and check out
Shades of Gray
if you haven't already. It's free, it's fun, and it's free.
God bless,
Kevin