When I decided to start publishing my books as an indie author late last year, one thing that concerned me was distribution of my work. I didn't know the first thing about listing my books on websites like
Barnesandnoble.com
or the
Sony Reader Store
. I did some research online in search of some guidance until someone suggested I check out
Smashwords
. So I did.
For those who might not be familiar with the site, Smashwords is a tool used by both authors and publishers to distribute ebooks to a wide variety of sites on a multitude of platforms. Rather than trying to contact each individual retailer, Smashwords does all that work for you. All you need to do is
create a free account
, format your ebook according to the
Smashwords Style Guide
, and upload them to the site! On top of all that, there's a very helpful
FAQ
available that will show you step-by-step how to do it all.
You will be given the opportunity to write a description about your book, set a price, add tags, a cover, and even the ebook formats in which you'd like your work to be published. The Smashwords site will then review your submission and tell you whether or not your book is suitable for publishing.
What's that? Why wouldn't it be suitable?
First off, it's not about content. And it's not about whether or not you're a good writer. It's all about proper formatting. There are a number of different variables that go into creating a file that is readable by an eReader. If the book isn't formatted specifically to the
Smashwords Style Guide
, technical errors might arise that could affect the way your book appears to the reader. Centered lines might lose their justification, font sizes might be altered, lines may over lap, or any number of other possibilities. So the Smashwords "Meatgrinder" will process the book to find out if any such errors exist. But rest assured that if you follow the
Smashwords Style Guide
, there should be no problems when uploading your book.
Another benefit of proper formatting is the opportunity to be included in Smashwords Premium Catalog. If you want your books to be distributed to other retailers as opposed to being available solely on the Smashwords site, you'll want to make sure your books are formatted to the correct specifications. Smashwords will then add your work to the Premium Catalog. Details about all benefits of inclusion can be found on the Smashwords
Distribution Page
. It should be noted that both Apple and Sony require an ISBN number, but Smashwords makes fulfilling that requirement easy. Once you are accepted into the Premium Catalog, you simply request an ISBN from Smashwords (It's free!) and they'll distribute your books to the iBookstore and the
Sony Reader Store
.
Through Smashwords, I have published four books with another one coming this Fall. My first three novels are sci-fi/fantasy books, and the other is a non-fiction humor book about my career in retail. The first Volume of my sci-fi/fantasy series, called Key to the Stars, is available for free right now on Smashwords. Click the image below to download!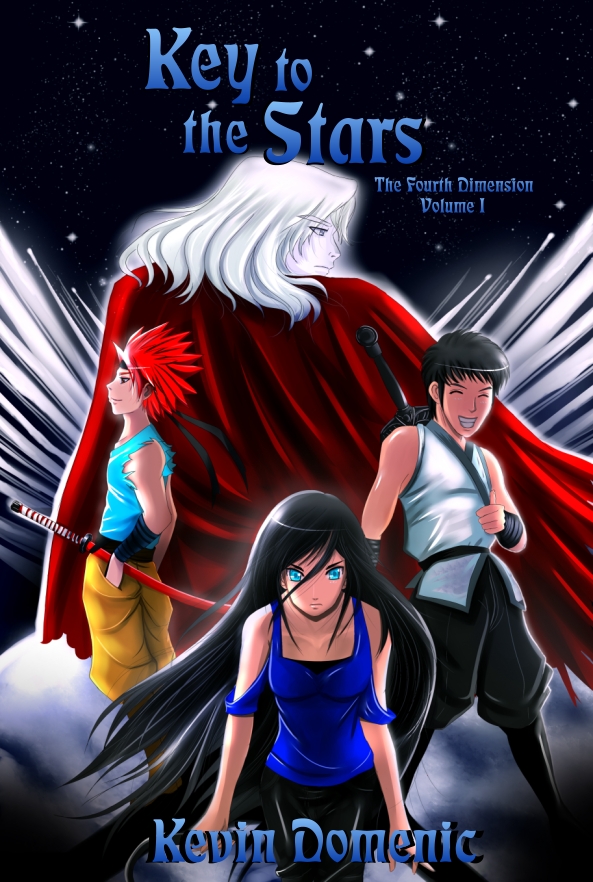 You can also check out my Author Page at Smashwords. You'll find all of my books listed there along with a brief bio and my Twitter feed.
That's really all there is to it. Smashwords really does make the entire process easy. Just trust in the
Smashwords Style Guide
, and you'll be selling ebooks across the web in no time! Welcome to ebook revolution, fellow indie writer. It only gets better from here!
God bless,
Kevin