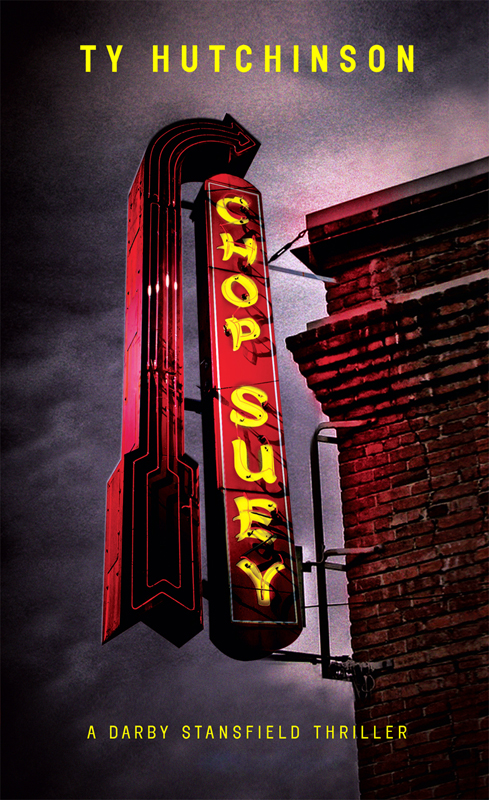 This weeks interview is with Ty Hutchinson, author of Chop Suey. It is interesting how Mr. Hutchinson works his own professional experiences into the story of Darby Stansfield. Check it out!
1. Tell us a bit about yourself.
I'm originally from Hawaii, so I don't have a problem tanning. I'm a married and currently live in San Francisco. I enjoy traveling, eating, playing video games and city life in general.
2. How long have you been writing?
I didn't start writing novels until a year and a half ago. Up until now, most of the writing I've done has been as a copywriter at various ad agencies. I've been doing this for over ten years. I've written everything from television commercials to magazine ads to radio to billboards to websites and banners. In advertising, almost all the writing is for very short formats. We're constantly looking for ways to extend what we're doing. Why stop at a :30 script when we can do a :60 or a 3:00 minute web film. One day the idea to write a book popped into my head. Never in a million years did I think I would like writing long format like without the tools I've become so use to over the years––visuals.
3. What is Chop Suey about?
It's about a salesman trying to save his job at large telecom company. Through these efforts, he discovers a way to secure his job and develop a side consultancy that has the promise of mass amounts of cashola. Only it sort of, could be illegal, because it relies on him doing business with criminal organizations.
4. How did you come up with the plot?
One of my clients we did advertising for was a wireless phone company. So I always paid attention to the happenings in the wireless industry. It seemed like everyday a new phone was released or a new wireless business solution was being touted for companies. I got to thinking that if you were a salesman and had to sell wireless product to companies who either had what they needed or were already doing business with a wireless company, what would you do? There would be nothing left to go after except small fish. How would you survive? I can point out a lot of opportunities in my life where it seem like if I could have gotten involved earlier, I would be riding the tidal wave. Well what if it was about someone who got in earlier but not only that, they actually created the market.
5. Tell us about Darby Stansfield.
Darby is an idea guy. He's constantly kicking them out and not a single one is good. He means well, but his ideas often screw things up. He is positive, even when you spot the disaster he's about to walk into. Nothing seems to go his way and if it does, it certainly doesn't last. That is until now. Darby comes up with the best idea he's ever had, and it's actually working.
6. What do you feel sets your book apart from others of the same genre?
I think it's the plot. It's not typical for your thriller or crime novel even though there is plenty of that in the story. There's also mystery and suspense. Also I feel like the voice in the story is very likeable. It fluctuates with the story. It's playful and fun when the story is, and it can get serious when the story needs it to be.
7. Did you have any specific goals when writing Chop Suey? Any themes or ideas or concepts that you wanted to get across to the audience?
Nope. My goal was to see if I could write a book. As I got close to finishing, that goal changed to publishing. Outside of that, no themes, no hidden agenda's, no thought provoking insights. Just an entertaining book.
8. How long did it take you to write Chop Suey? Did you hire any outside help such as a cover artist or editor?
I finished the draft fairly fast––three months. My editing and polishing took forever––about a year. Mostly because I had to figure it out as I went. Also, I didn't keep a strict writing schedule. Once I had a schedule in place, things began to move. I could see the book shaping up right before my eyes. That was very exciting. The production part took another five months. Between beta readers, a copy editor, formatting, double-checking, revising and creating cover art. It took me five months. I underestimated how long each part of production would take. Live and learn. I hired formatters, a copy editor and a cover artist.
9. Who has been your biggest supporter in your writing aspirations? How do they support you?
That would be my wife. She's had to listen to me talk about this book and writing in general for a year and half. That's a lot of to ask of someone. I could tell I was driving her crazy. One day she found a group of writers I could join and that helped a lot––finally others to talk writing with for hours. If it were not for the group, I'm sure she would have slit my neck by now.
10. As I'm sure you know, many readers like to find their favorite authors on social networking websites like facebook and twitter. Do you have any social network links you'd like to share?
Facebook
Twitter
Blog
11. What do you feel are the most important aspects of a great book?
For fiction it has to be entertaining. For non-fiction it needs to be interesting yet relevant.
12. Have you ever sat down to write a scene only to have the story take you in a completely different direction than you had planned?
All the time. That's the fun part. It can be whatever I want it to be.
13. And just for fun, favorite vacation destination?
Europe.
Thanks so much for stopping by and sharing your work with us!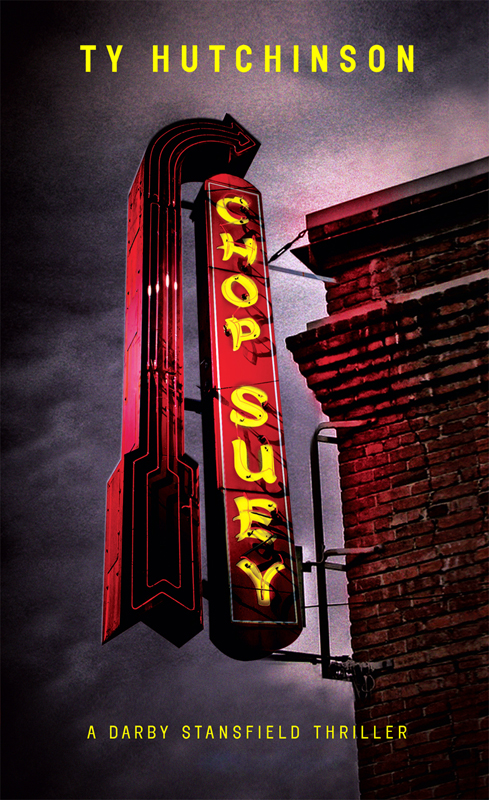 Chop Suey at Amazon.com
Chop Suey at Smashwords.com
Chop Suey at Barnesandnoble.com
Chop Suey at Goodreads